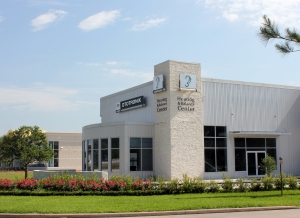 Ototronix designs and manufactures advanced hearing technologies for the restoration of hearing. Our hearing implant technologies deliver better hearing for enhanced communication with friends and family.
A Passion for Technology
The MAXUM System evolved through a 20-year collaboration with a team of medical, technological and engineering professionals. MAXUM overcomes many inherent limitations of conventional hearing aids including a reduction in distorted sound quality, acoustic feedback (whistling or squealing), and occlusion (one's voice sounding in a barrel).

Diagnostic Division
Our Diagnostic Division focuses on innovative hearing and balance diagnostic systems. Our diagnostic technologies are designed to streamline conventional processes, enabling hearing health professionals to focus on advanced clinical encounters and high-value activities, including expanded patient interactions such as counseling, hearing aid fitting and sales, implant programming, and advanced diagnostics and treatment. Our optimized audiologic solutions increase access to diagnostics and facilitate the ease and convenience of personalized treatment, while our superior quality and unparalleled service offer exceptional value for the demanding needs of the marketplace.